We are Solution provider in Logistics
Netloc Co., Ltd continues to play an important role in the field of 3rd Party Logistics.
Netloc Co., Ltd, established in 1998, has been engaged in Logistics, Transportation and Consulting services.
Our comprehensive service enables our customers to more effectively manage their business.
Our staffs comprised of professionals from logistics.
Business Summary of Netloc
Company
Name
Netloc Co., Ltd.
Business
Locations
Head Office (Minato Ward, Tokyo)/Tohoku Office (Sendai, Miyagi Pref.)/Higashi-Ohgijima Logistics Center (Kawasaki, Kanagawa Pref.)
Founded
August 31, 2020
Capital
JPY 30,000,000
Core
Businesses

Proposing logistics system renovation (including planning/design/system construction)
Fulfillment of warehouse operations, distribution and processing

Licenses

License for first class consigned freight forwarding business
Registered warehouse provider

Some of our
operations

Joint logistics center for the Tokyo metropolitan area

Vanning Master(auto-loading system)


We will research your needs and introduce a company to hook up or joint venture.
We will introduce the adequate transportation system and a bonded warehouse.
We can send temporary staff familiar with business logistics to your company.
We will create a strategy with you for sales promotion and reducing logistics costs.

It is important to make a perfect vision for success in Japanese Business Logistics.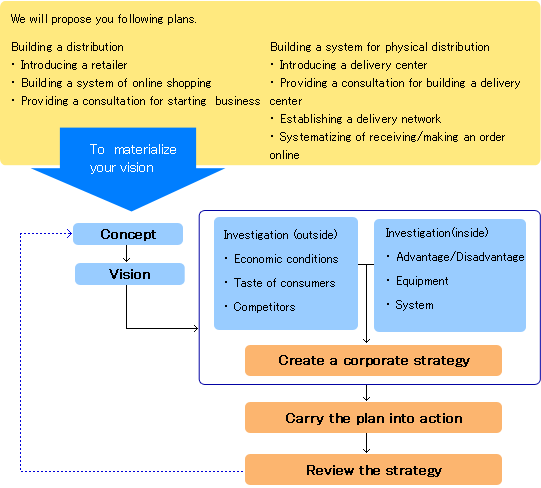 We will systematize an ordering system online to minimize costs.
We will answer any request quickly.
What is "Netloc's Logistics Package" ?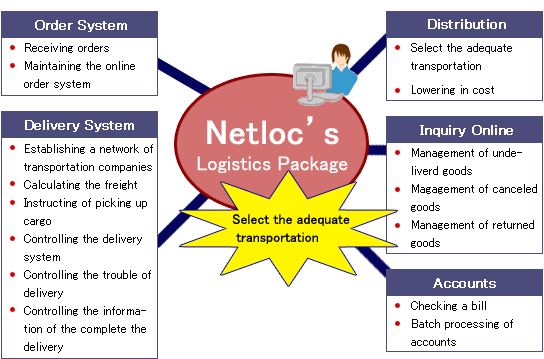 Netloc Co., Ltd.
Head office
NTG Building, 4-8-41, Mita, Minato-ku, Tokyo 108-0073
Phone:+81-3-6825-7401 Fax:+81-3-6825-7407 Tohoku office
17-30, Kamisugi 1-chome, Aoba-ku, Sendai 980-0011
Phone:+81-22-223-9733 FAX:+81-22-223-9397 You can also send us an e-mail.
We will answer your question as fast as we can.